Enough of those fashionably bitch-faced models strutting down the catwalk. The models in next month's L'Oreal Melbourne Fashion Festival will actually be told to smile, for a change.
WITH facial expressions running the emotional gamut from unimpressed to downright moody, catwalk models appear to have an unpleasant job. That's because smiling on the runway is, well, frowned upon... Which will make the L'Oreal Melbourne Fashion Festival almost revolutionary when it kicks off next month: models will be told to look happy... - The Age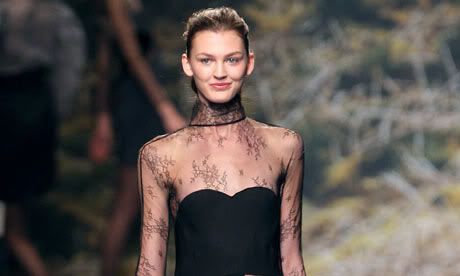 A model photographed smiling on the catwalk in Paris. | Photo: Patrick Kovarick
And why not? In the real world a stunning smile can literally stop people in their tracks, so personally I think that a genuine grin is the best accessory to compliment any outfit. Go on and give it a try.